The purpose of our lives is to be happy." — Dalai Lama.
" Life is what happens when you're busy making other plans." — John Lennon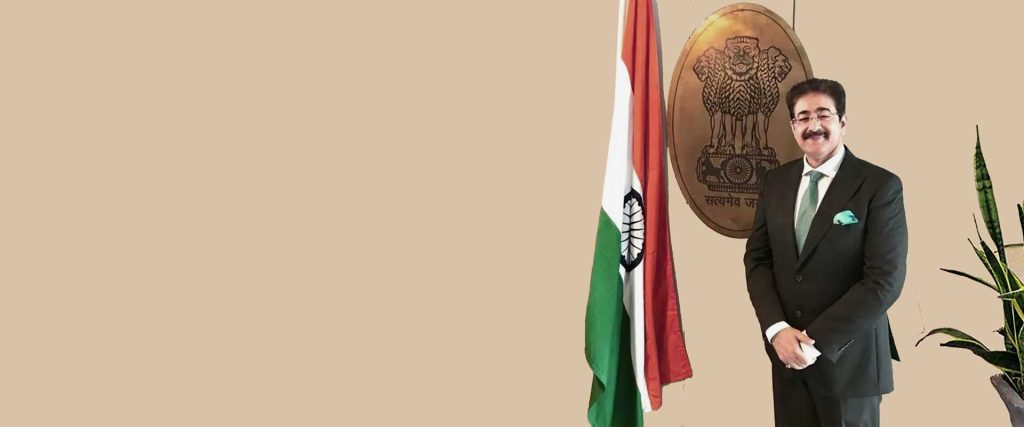 Dr. Sandeep Marwah with nine world records in his kitty, stands distinct as the founder of Noida Film City, and Marwah Studios. He is the founder President of AAFT, which is one of the ten best film schools in the world. As the producer of the largest number of short films in the world, he has been associated with innumerable feature films, television programs, and amateur training films.

Felicitated with over 1000 national and international awards for his contribution to the world of Creative Arts, he has trained over 30, 000 media students from 145 countries. As Global Cultural Minister, he heads over 100 national, and international media and social organizations besides being president of the International Chamber of Media & Entertainment industry. At present, he is the Chancellor of AAFT University of Media and Arts.
He has been nominated as National Chairman for Media & Entertainment Committee in Ministry of Consumer Affairs. He is on the board of Ministry of Education & Ministry of Skill Development, Government of India. He is also the member of the managing committee of Media & Entertainment Skills Council of NSDC, Ministry of Skill Development, Govt. of India. Dr. Marwah is also nominated as cultural representative by 69 governments of different countries from Asia, Africa, America & Europe
---
Join Dr. Sandeep Marwah's Journey
Blogs