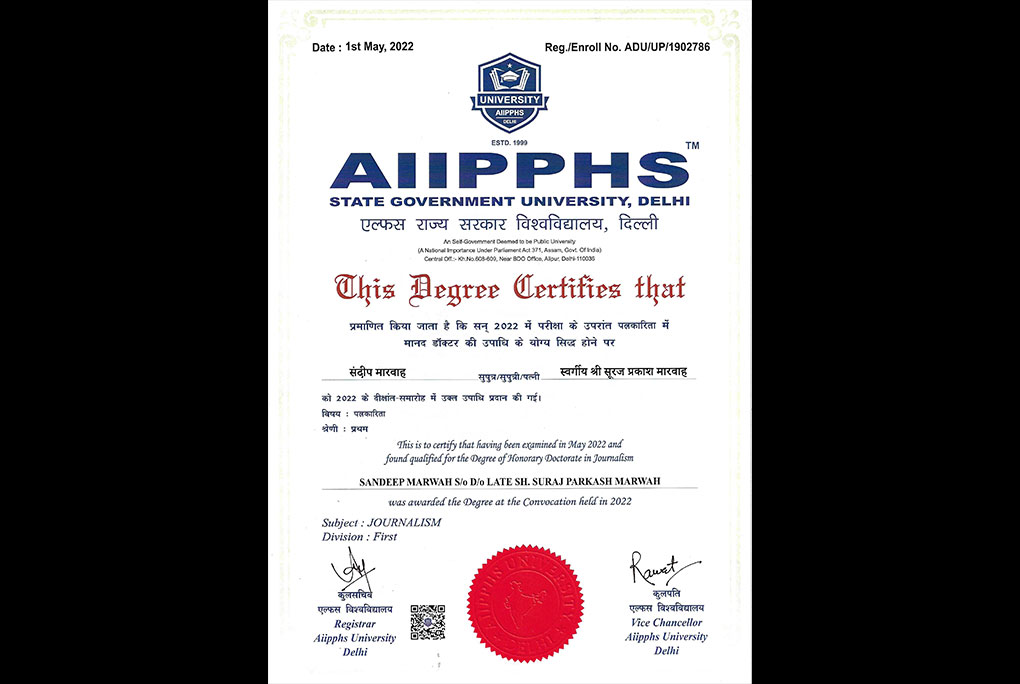 Degree of Honorary Doctorate in Journalism by AIIPPHS, State Government University, Delhi.
---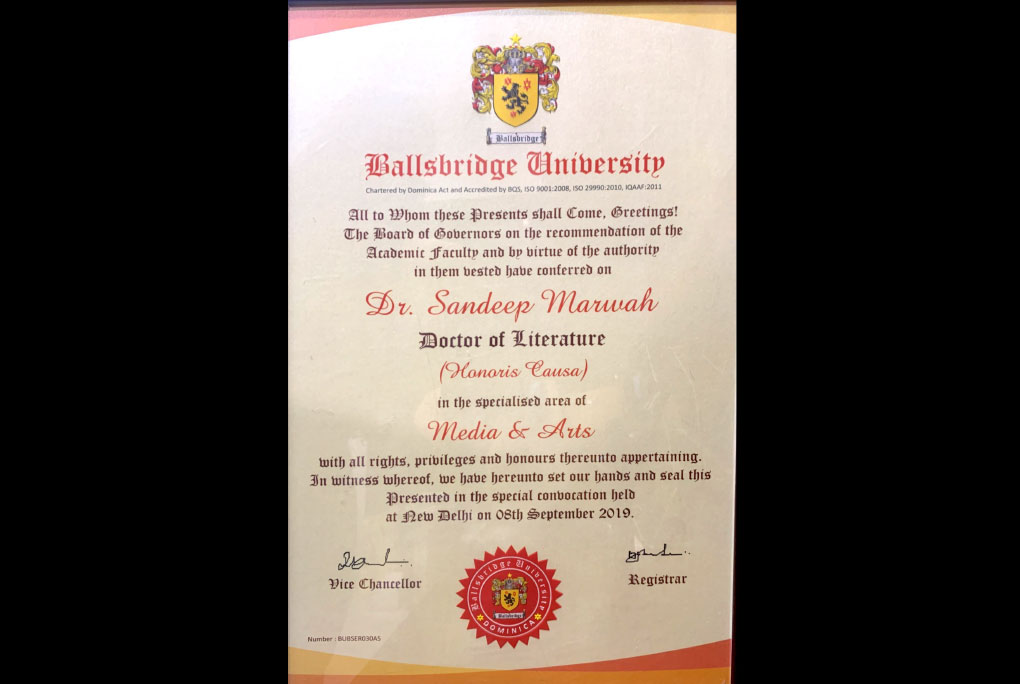 Doctor of Literature (Honoris Causa ) in Media and Arts by Ballsbridge University, India.
---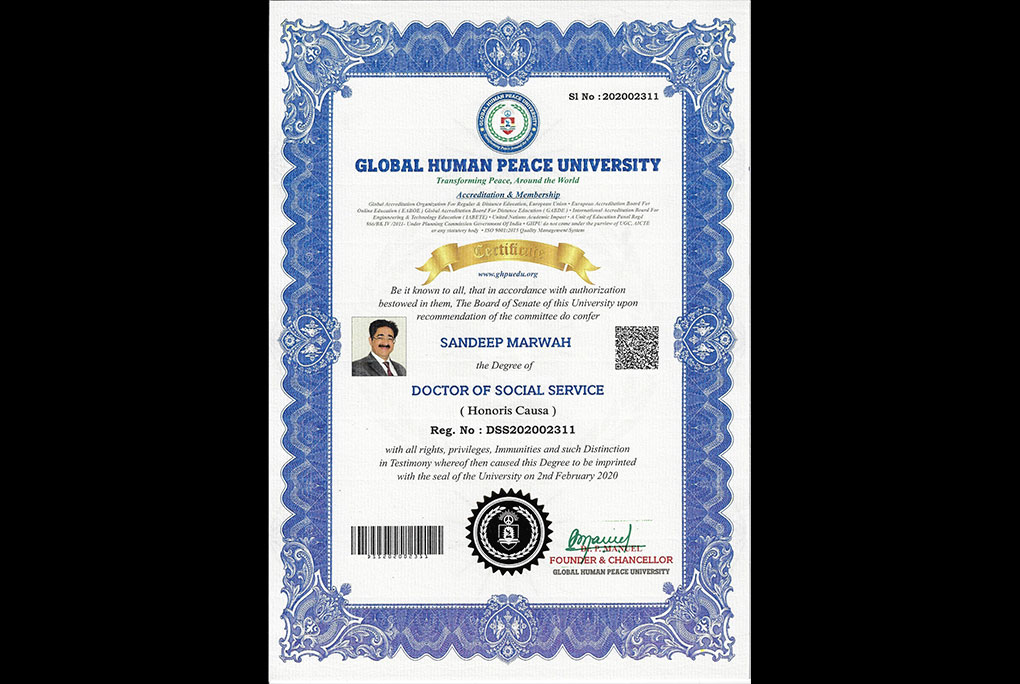 Doctor of Social Sciences, Honoris Causa by Global Human Peace University, India.
---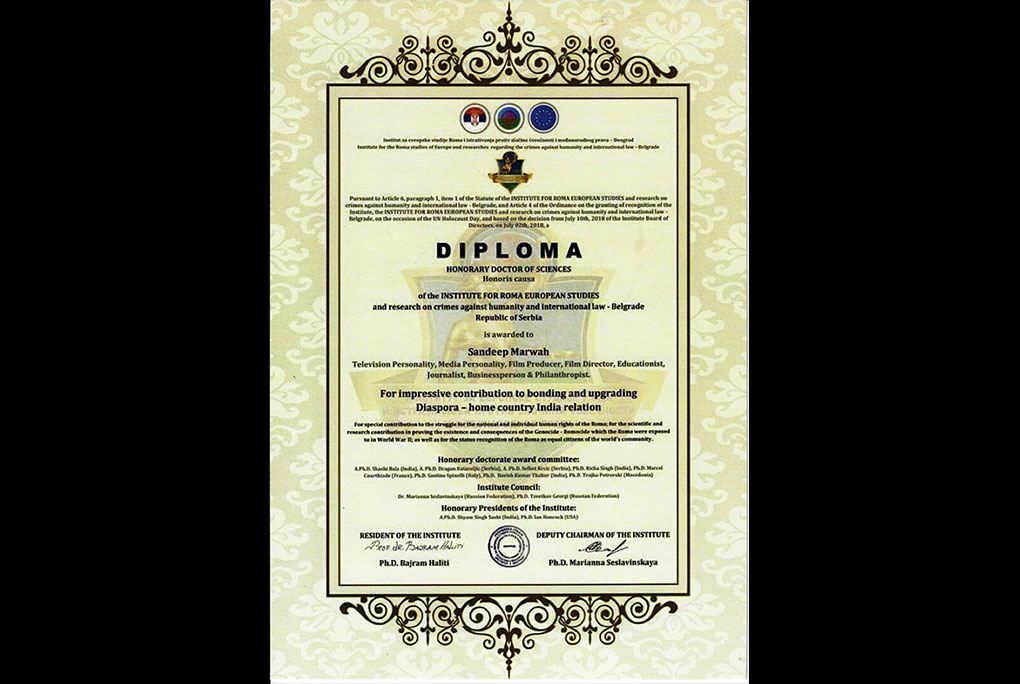 Honorary Doctor of Sciences for impressive contribution to bonding and upgrading Diaspora – Home country India by Institute for Roma European Studies, Serbia.
---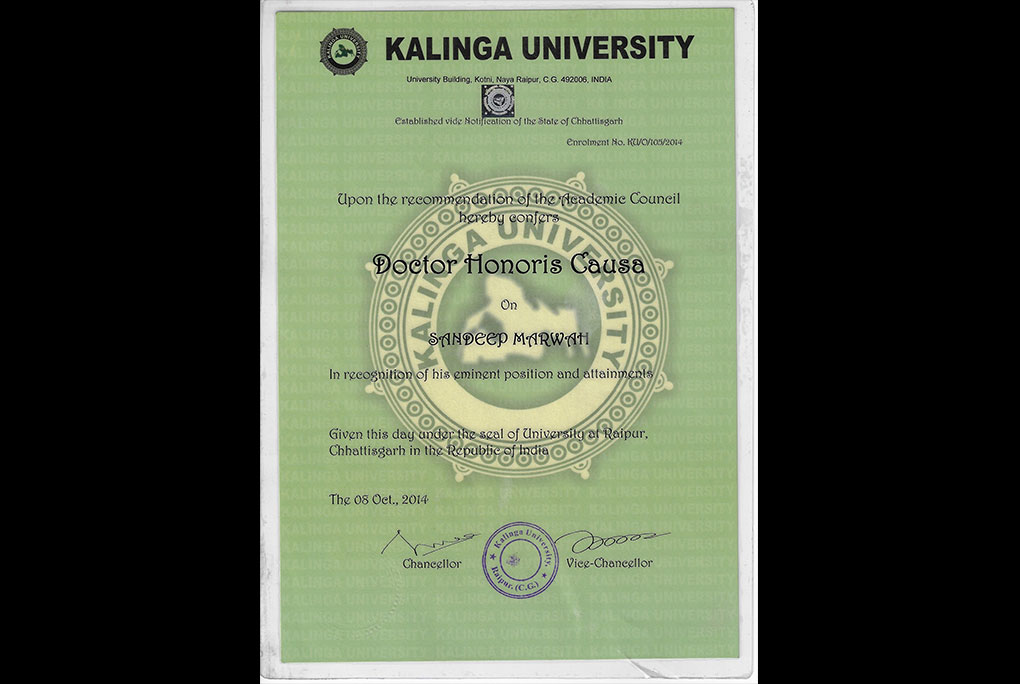 Doctor Honoris Causa in recognition of eminent positions and attainments by Kalinga University, India.
---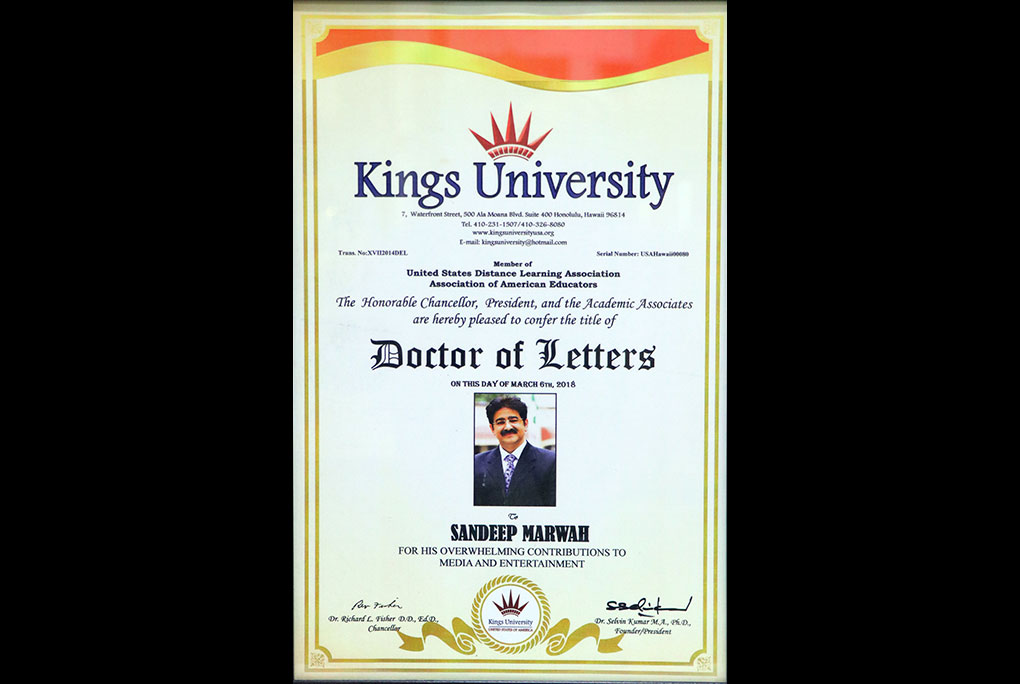 Doctor of Letter for contribution to media and entertainment industry by Kings University, USA
---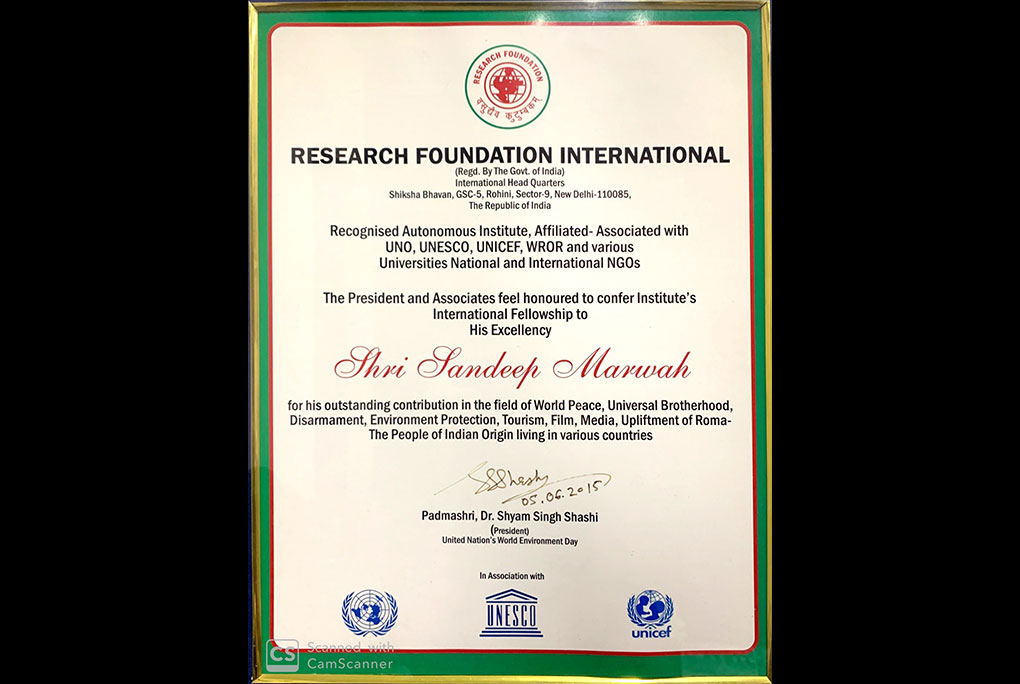 International Fellowship for his outstanding contribution to World Peace, Universal Brotherhood, Disarmament, Environment protection, Tourism, Film, Media, Upliftment of Roma by Research Foundation International, India.
---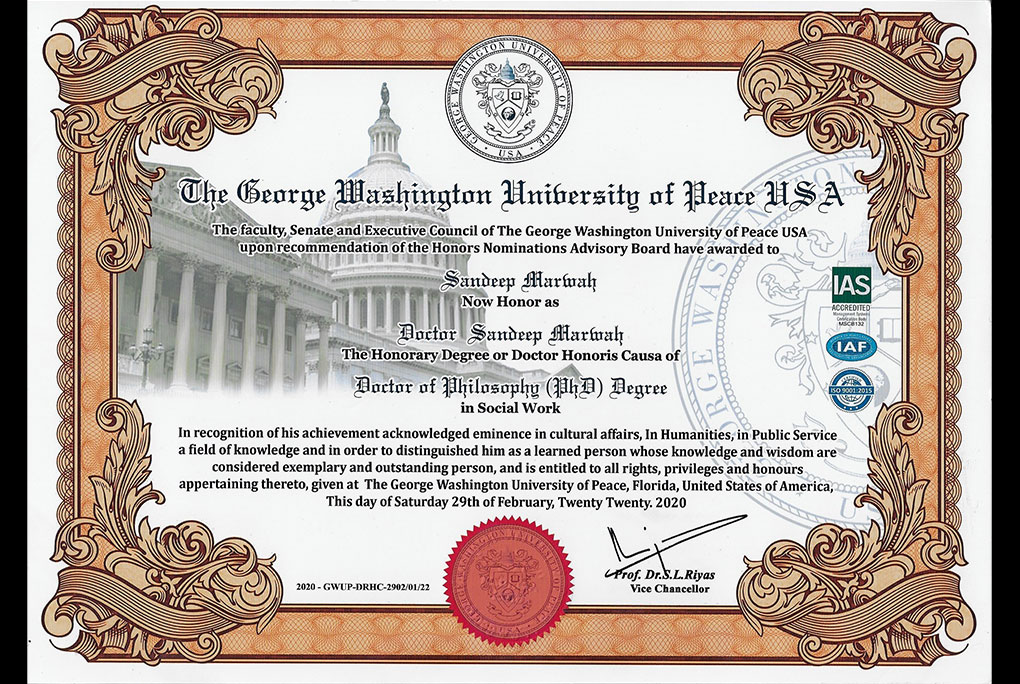 Doctor of Philosophy for Social Work by George Washington University of Peace, USA.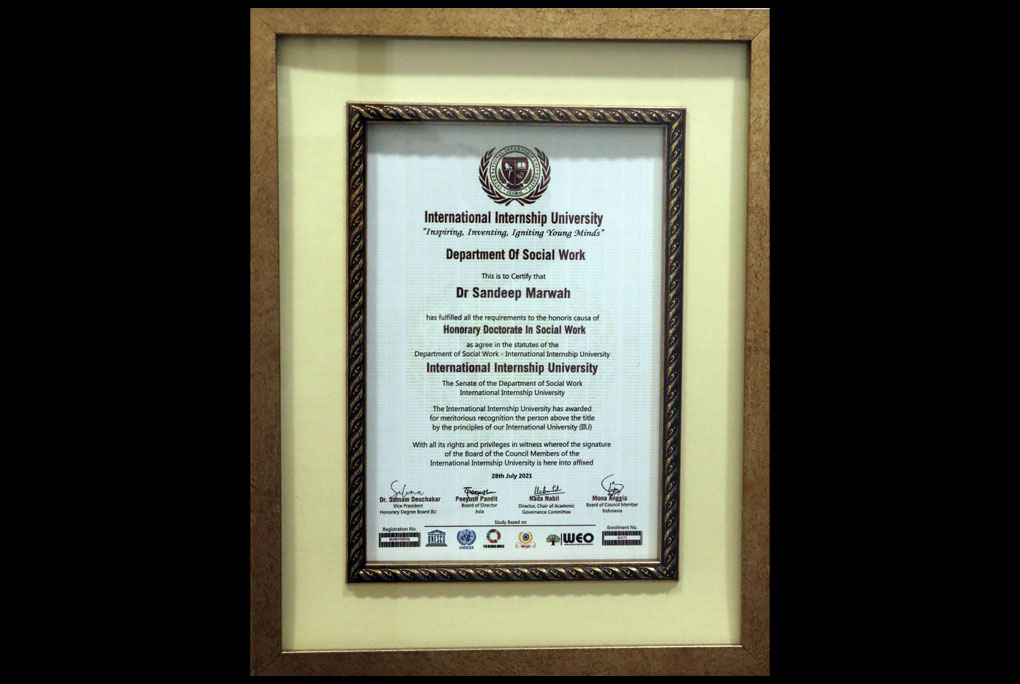 Honorary Doctorate in Social Work from International Internship University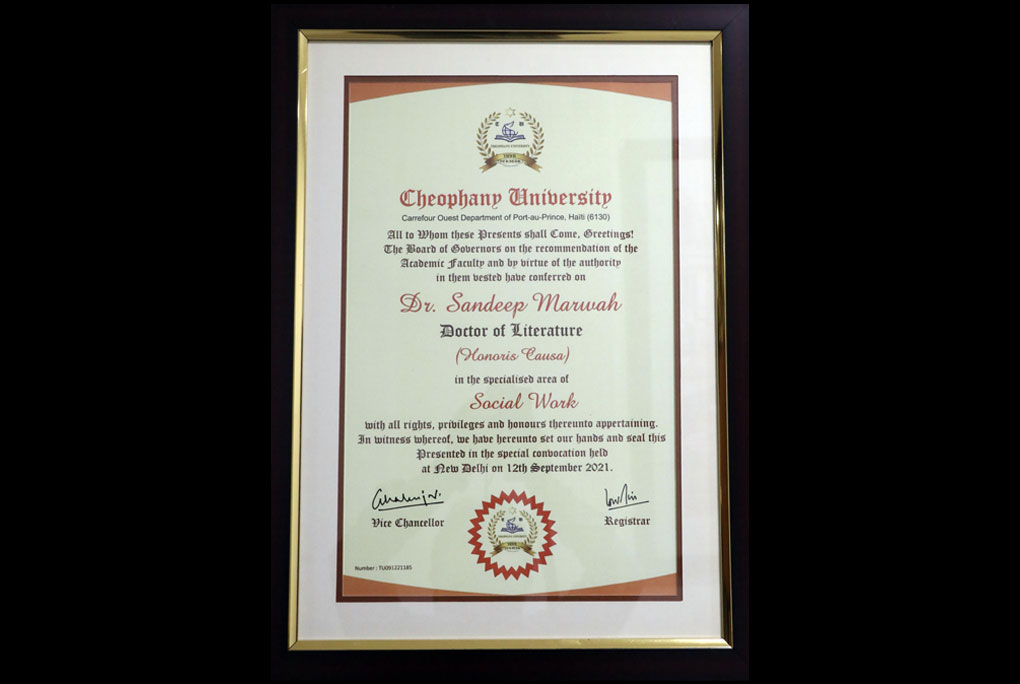 Doctor of Literature (Social Work) Honoris Causa from Cheophany University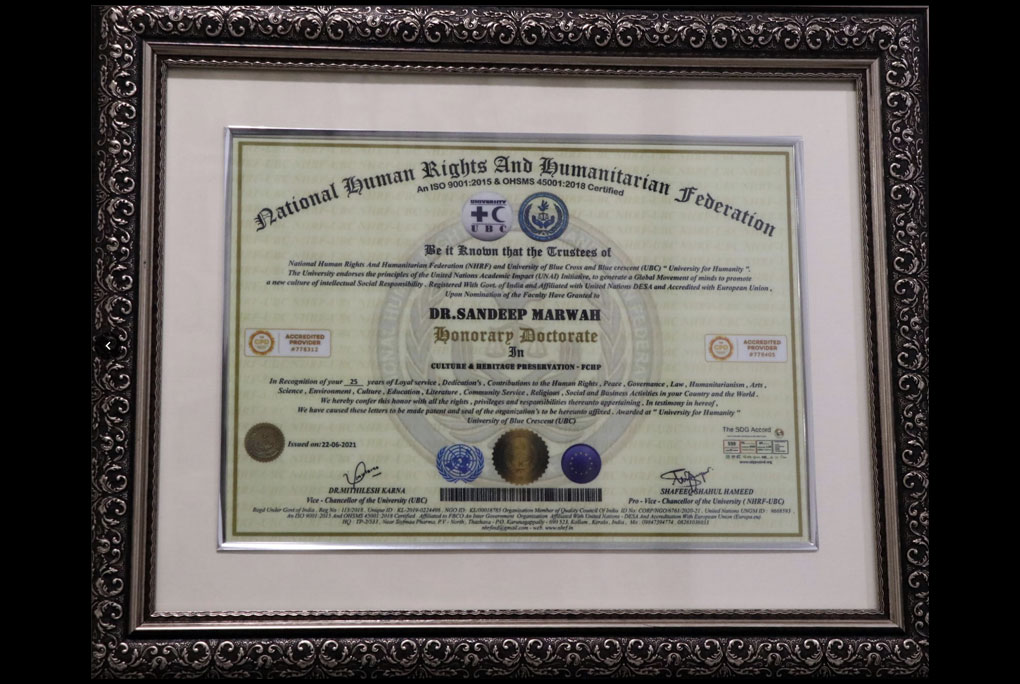 Honorary Doctorate in Culture and Heritage Preservation-FCHP by National Human Rights and Humanitarian Federation and University of Blue Cross and Blue Crescent (UBC)